Buildings' Footprints Map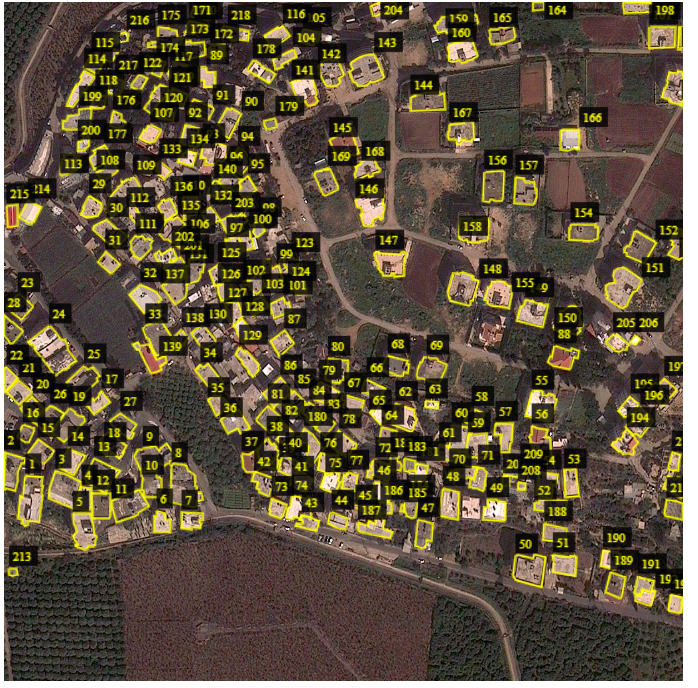 The first comprehensive Lebanese Building Footprints map was autonomously generated using Deep Learning Models that were developed and tested at the Lebanese National Remote Sensing Center - CNRS. We trained fully convolutional 'Encoder-Decoder' like Neural Networks on GEOEYE-1 high resolution satellite images (50 cm/pixel) from the Year 2013 for semantic segmentation of buildings' footprint.
When you ZOOM IN, the dots on the map refer to the centroids of each building at a specific geographical location. The map can be accessed via the following link.
The following research manuscripts are focused on urban features extraction from aerial images: